Memorial Medical Center awarded Primary Stroke Certification from The Joint Commission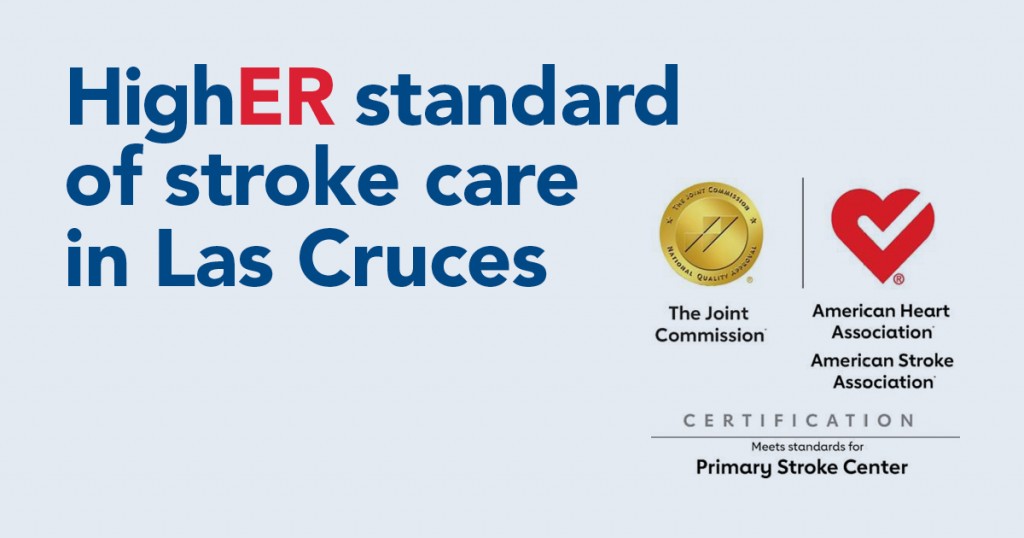 Memorial Medical Center is proud to announce that it has earned The Joint Commission's Gold Seal of Approval® and the American Stroke Association's Heart-Check mark for Primary Stroke Certification. The process and resulting certification is the latest example of the high quality and consistent care offered at Memorial.
"I am very proud of the dedicated professionals at Memorial who worked hard to achieve this level of stroke care," said John Harris, Chief Executive Officer at Memorial Medical Center. "It proves to our community the commitment to provide high quality care to meet the unique and specialized needs of stroke patients."
Memorial underwent a rigorous, unannounced virtual review on May 21, 2021. During the review, a team of The Joint Commission reviewers evaluated compliance with related certification standards including providing safe and quality care through program management, supporting self-management, and delivering and facilitating clinical care. The Joint Commission standards are developed in consultation with health care experts and providers, measurement experts and patients.
"Primary Stroke Certification recognizes health care organizations committed to fostering continuous quality improvement in patient safety and quality of care," says Mark Pelletier, RN, MS, chief operating officer, Accreditation and Certification Operations, and chief nursing executive, The Joint Commission. "We commend Memorial Medical Center for using certification to reduce variation in its clinical processes and to strengthen its program structure and management framework for stroke patients."
"We congratulate Memorial Medical Center for this outstanding achievement," says Nancy Brown, chief executive officer, the American Stroke Association. "This certification reflects its commitment to providing the highest quality of care for stroke patients."
Memorial Medical Center employed a full-time Stroke Coordinator for program oversight to ensure certification eligibility and requirements. Throughout the process, the team at Memorial showed great teamwork and collaboration to meet the eligibility requirements.
Read All Posts