Every birth is a special delivery
Voted Best Place to Have a Baby in the 2022 Best of the Best of the Mesilla Valley Reader's Choice Awards.
At Memorial Medical Center, every birth is a special delivery! We provide Las Cruces and Southern New Mexico mothers and families support throughout the pregnancy and birth experience.
The BirthPlace at Memorial features:
All private labor and recovery rooms
Dedicated caesarean birth rooms
Access to our Level II Neonatal Intensive Care Unit
Talented and bilingual team of OB/GYN physicians and midwives
Experienced staff ready to help you begin your journey to parenthood
Internationally certified lactation consultants on staff
Birthing balls, whirlpool tub and other equipment to assist with labor
Dedicated anesthesia provider, available 24/7
Infant protection program and fetal monitoring systems
Secured and monitored labor and delivery unit

We're Baby-Friendly!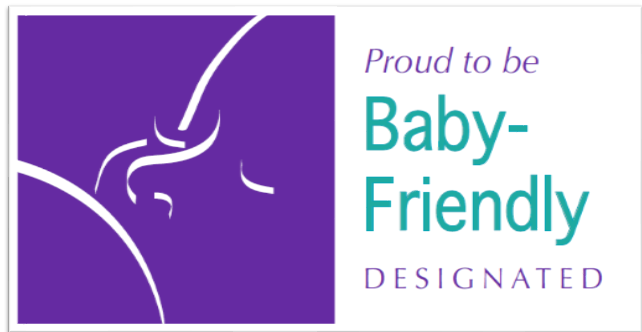 Memorial Medical Center has been designated as a Baby-Friendly Hospital. The Baby-Friendly initiative, by the World Health Organization and UNICEF, encourages and recognizes hospitals and birthing centers that offer a high level of care for breastfeeding mothers and their babies. Memorial completed a 4-step pathway that required specific training in the 10 Steps to Successful Breastfeeding. The 4-step journey creates an environment that is supportive of best practices in maternity care and ideal infant feeding.
For more information on Baby-Friendly visit, babyfriendlyusa.org.
Breastfeeding Support
Our Internationally Board Certified Lactation Consultants offer breastfeeding support to anyone in need of assistance. Please call 575.521.5393 to schedule an appointment. Learn more below about our highly skilled team, services and classes to support breastfeeding.
Sign up for our next Breastfeeding Basics class
Antenatal Care
Antenatal Care is available for maternity patients who are referred by their physician or midwife for evaluation and monitoring of pregnancy-related complications. In this unit, patients are provided with ongoing specialized medical care. If any concern occurs that requires immediate assessment, your care provider can refer you for Antenatal Care.
Neonatal Intensive Care Unit
Sometimes babies are born too early or with health problems. Memorial offers neonatology services to improve the chance of survival for babies born ill or prematurely and to optimize their developmental outcomes. Click here for more information about or Neonatology Services.