LaunchPoint Nurse Residency Program
At MMC, our goal is to support new nurses who are transitioning to professional practice over a 12-month period through a structured and evidence-based platform. This program provides a supporting and caring environment that allows new nurses to grow into their role as professional caregivers.
For many, transitioning from the classroom to becoming a competent nurse at the bedside can be a difficult and intimidating journey for new nurses – this program is designed to support them in their new roles and to feel comfortable with the hospital's culture.
To Enroll and Find Out More
Contact Education Director Julie Reyes
Email Julie.Reyes@lpnt.net or call 575.521.5515
Program Accredited by the ANCC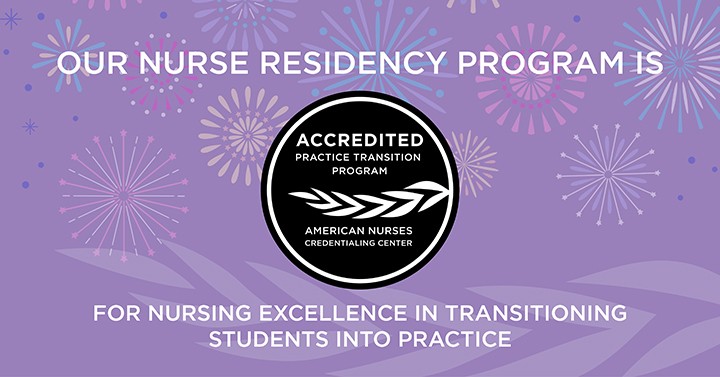 Our program is an American Nurses Credentialing Center (ANCC) Practice Transition Accreditation Program (PTAP), one of only 245 in the United States and the only such program in the New Mexico/Texas Borderland. The ANCC sets the global standard for residency or fellowship programs that transition registered nurses and advanced practice registered nurses into new practice settings.

Program Benefits
Benefits for staff
Improves nurse satisfaction
Reduces staff turnover
Increases efficiency and safety
Improves morale and reduces team stress
Benefits for patients
Improves quality of care and safety
Improves the patient experience
Engages more committed caregivers