Quilting guild donates pillows to comfort breast cancer patients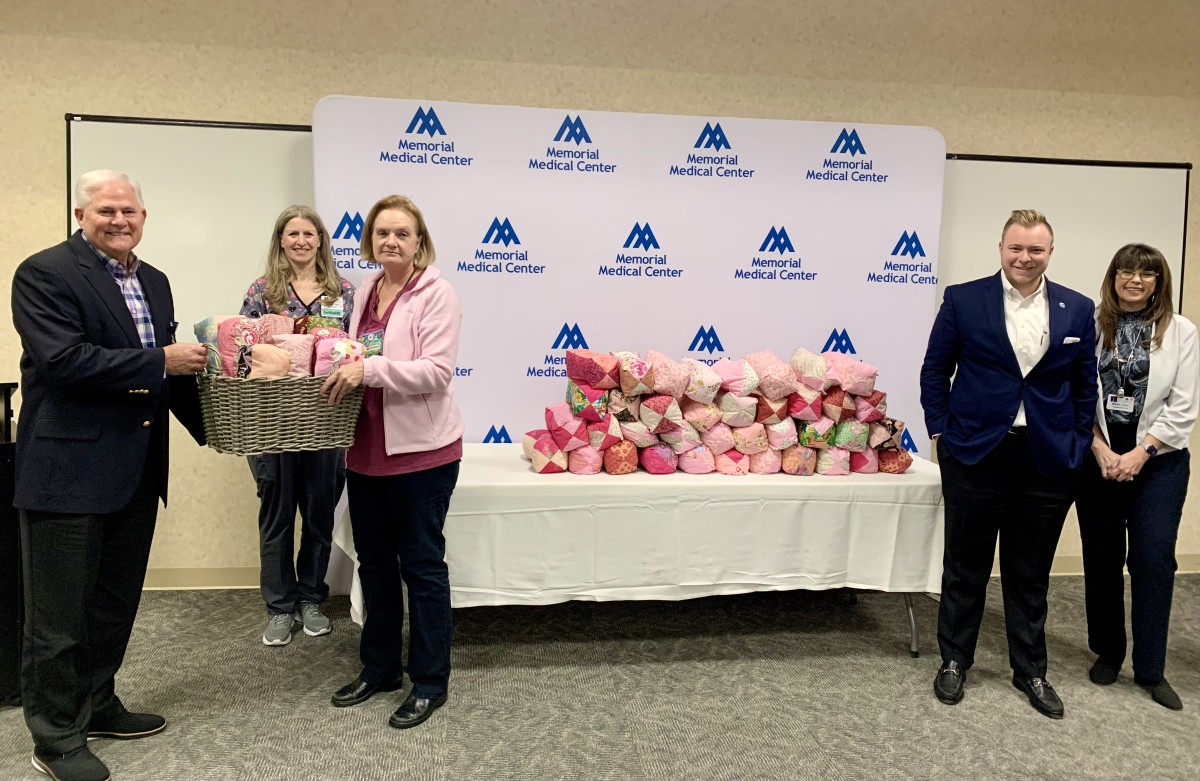 Local quilting guild Las Colcheras has donated 217 pillows to comfort and support breast cancer patients at Memorial Medical Center. The wonderful donation was presented at an event today, October 28th, to cap off October as Breast Cancer Awareness Month.
For women undergoing chemotherapy, radiation therapy, other breast cancer treatments or who have undergone a mastectomy or lumpectomy, the pillows add much-needed comfort during their everyday lives. Many women have found these items to be extremely comforting during their recovery from surgery and during chemotherapy treatments.
The effort was spearheaded by Dianne Herrmann, co-president of Las Colcheras and a breast cancer survivor. She underwent chemotherapy and a double mastectomy in 2003, and was thrilled that the group was able to give back to the local community.
"For women facing a diagnosis of breast cancer, you have provided something to help ease their pain," Memorial Medical Center CEO John Harris told the numerous quilting group members in attendance. "These simple pillows do more than provide comfort, they are proof to cancer patients that there are people in this world, some perfect strangers, who care about them. And when you are facing a fight against cancer, that can be a tremendous boost to the human spirit. We cannot thank you enough."
"It's amazing how much something homemade can make you feel like you're not alone," added Krissy Rios, Clinical Manager of the Recovery Unit at Memorial.
The group has also created quilts for chemotherapy and infusion therapy patients at Memorial Cancer Center for several years. More information about Las Colcheras can be found online at www.lcqg.org.
Read All Posts