Memorial Medical Center the Only Hospital In Southern New Mexico Performing TAVR Procedure For Heart Valve Disease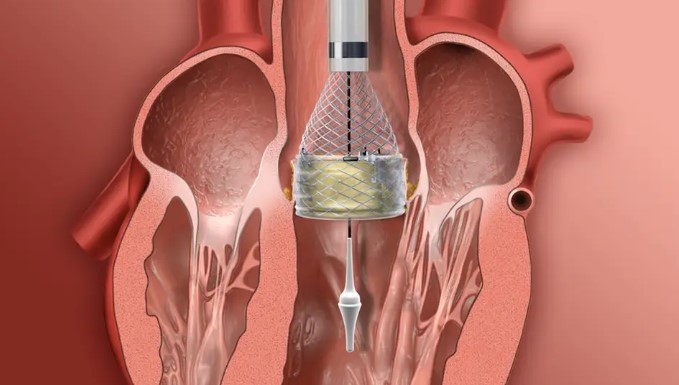 Memorial Medical Center announced today that it is the first and only hospital in Southern New Mexico offering transcatheter aortic valve replacement (TAVR), a minimally invasive procedure to treat heart valve disease.
"As this community's heart care hospital, we are continually strengthening our cardiac program to provide high-quality care close to home. It's an integral part of our mission of making communities healthier. I'm proud to congratulate the physicians and team members who have worked diligently to launch this important service for our patients," says Dr. M. Rizwan Sardar, MD, FACC, FSCAI, Medical Director of Cardiovascular Services at Memorial Medical Center.
Also called transcatheter aortic valve implantation (TAVI), TAVR is a less invasive alternate to open heart surgery that is designed to replace a diseased aortic valve. This procedure is also an option for people at high risk for surgery who had their aortic valve replaced in the past but need a subsequent replacement. Doctors insert a catheter in an artery, usually accessed through the groin, and guide it into the heart, implanting a new man-made aortic heart valve inside the diseased valve.
"An estimated 1.5 million people in the U.S. suffer from aortic stenosis, with 500,000 of these people having a severe condition," said Dr. Sardar. "Bringing this innovative procedure to Las Cruces means that patients and their families do not have to leave our region to repair their severe heart valve disease."
Aortic stenosis occurs when the aortic valve opening narrows and restricts normal blood flow. The leaflets, flaps of tissue that open and close the valves, calcify, and become stiff over time. This puts stress on the heart as it pumps harder to compensate and increases the risk of heart failure.
People who have aortic stenosis can find themselves struggling with a host of debilitating symptoms, including fatigue, chest pain, rapid heartbeat, swelling in the legs, and shortness of breath. The condition is particularly common among older people, especially those with congestive heart failure.
"Because aortic valve replacement is the most effective treatment option for symptomatic severe aortic stenosis, the TAVR approach is significant because it removes the need to open the chest to replace the valve," said MMC Cardiovascular Surgeon Vitaly Piluiko, MD, FACS, FACCP. "This minimally invasive approach and anti-calcification design will help improve outcomes, greatly reduce the need for future interventions, and allow patients to get back to daily life sooner."
TAVR is one of several minimally invasive procedures diagnosing and treating heart disease at Memorial Medical Center. Other procedures include the WATCHMAN™ implant for non-valvular Afib; cardiac electrophysiology procedures such as cardiac mapping, catheter ablations, and the insertion of pacemakers and implantable cardioverter defibrillators; and a host of interventional cardiology procedures. Additionally, Memorial Medical Center's cardiothoracic surgical team has performed thousands of open-heart procedures and is proud to have been providing services to the community for over 30 years.
Before a person qualifies for TAVR, their heart care team will review the patient's medical condition, assess the severity of their valve's defect, determine treatment options and inform them of the benefits and risks of these treatments. Memorial Medical Center has cardiology experts on staff to provide a comprehensive treatment plan.
Learn more about Memorial Medical's cardiovascular services or find a cardiologist at mmclc.org/heart.
To watch a video about the TAVR procedure, visit mmclc.org/heart/tavr
Read All Posts