Memorial Hero: Crystal Lopez recognized for live-saving actions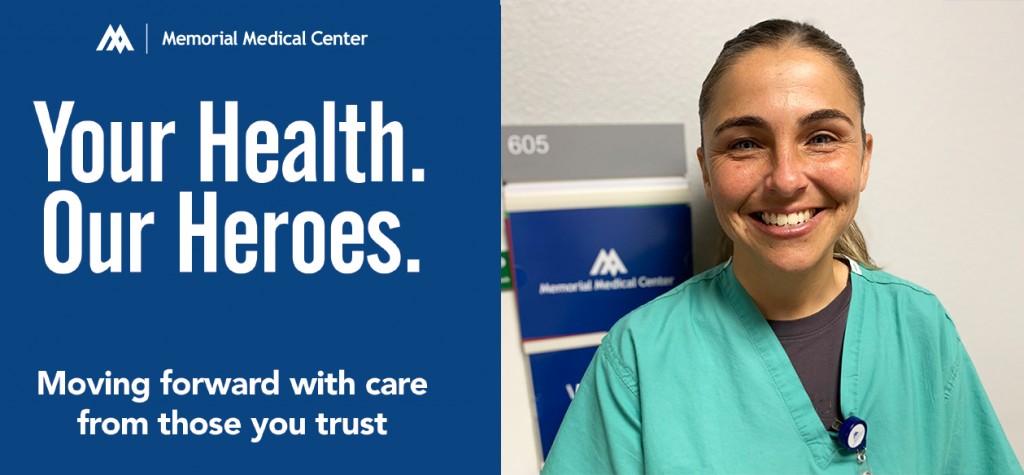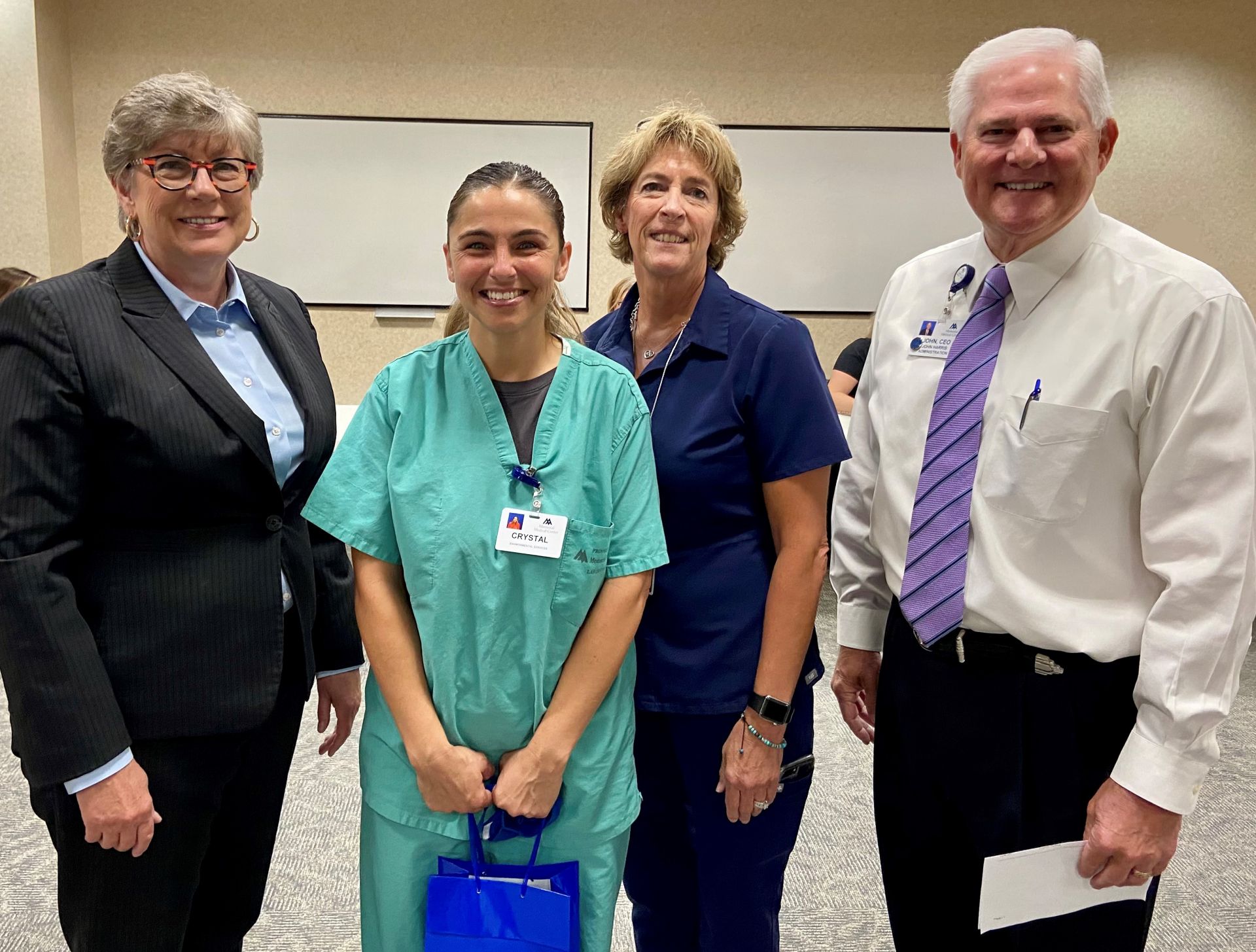 From left: Sandy Podley, President of the Western Division at LifePoint Health; Crystal Lopez; Caryn Iverson, Memorial Chief Nursing Officer; and Memorial CEO John Harris.
During a recent shift tending to rooms at Memorial, Crystal Lopez noticed that a patient was not in a good condition and immediately notified the nursing staff so that care could quickly be administered. Thank you, Crystal, for keeping patient safety top of mind as you come to work each and every day as a housekeeper.
We were so glad to honor Crystal's live-saving efforts during a recent leadership meeting with Sandy Podley, President of the Western Division at LifePoint Health, in town!
In addition to her recent heroics in this instance, Crystal is also a #VaccineHero. We recently sat down and asked her some questions about being recognized for her heroics, her love of working at Memorial Medical Center and the importance of being vaccinated:
What is your title?
Housekeeping attendant for EVS.
How long have you worked here at Memorial Medical Center?
A year and two months.
Why did you decide to get vaccinated against COVID-19?
The COVID vaccination is a good thing to get because I have a family and I also don't want my patients to get sick because of me. People should get the vaccine because it saves lives.
How would you describe your role's responsibilities?
I sanitize the patient rooms to make sure they are in a cleaner and more comfortable environment. I also help my nurses and techs to keep the sixth floor clean.
What are some of your interests outside of work?
Spending time with my family.
What is your favorite part about working for Memorial Medical Center?
I love who I work with at the hospital. Everyone is so nice and helpful.
What was it like to be recognized for your heroics?
It was amazing to be recognized and appreciated for what I do. I put a lot of work into what I do. I love working on the sixth floor because of my patients, nurses, techs, my boss and my fellow housekeepers.
Read All Posts