New Masking Policy Effective April 3rd, 2023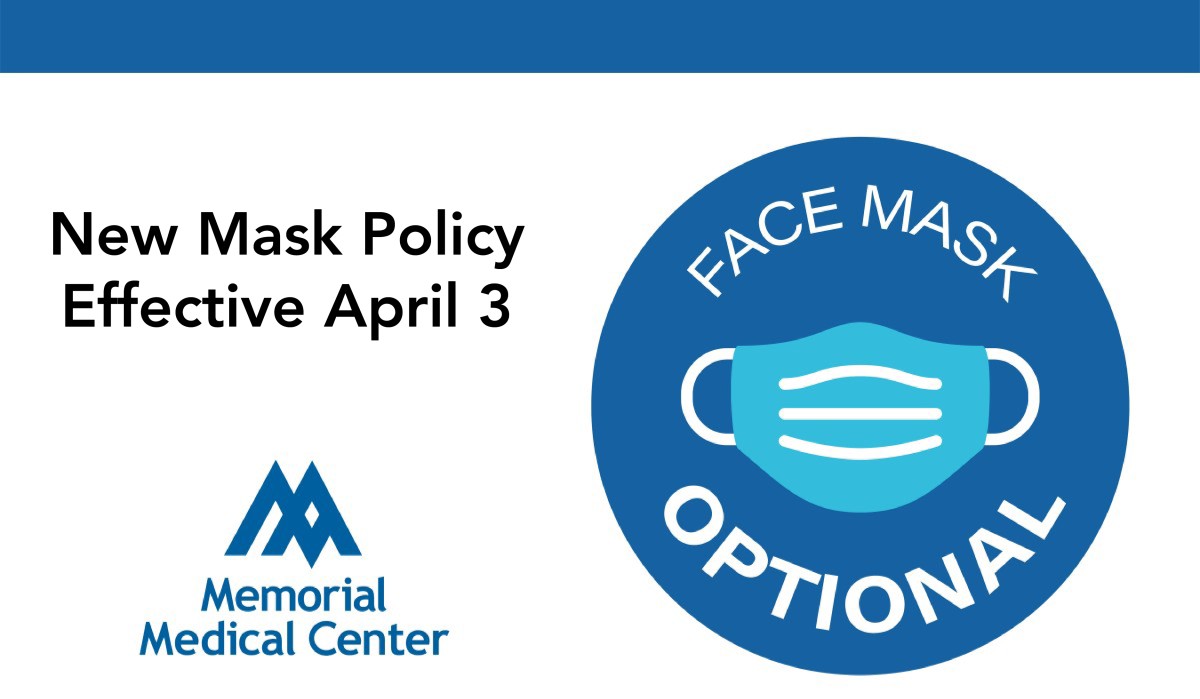 Effective Monday, April 3rd, 2023, Memorial Medical Center is moving to a "mask optional" policy. This decision was made in light of New Mexico's final COVID-19 Public Health Mandate ending on Friday, March 31st, 2023. Additionally, COVID transmission levels in New Mexico and Dona Ana County remain low as flu season ends.
You may choose to wear a mask at any time as an additional precaution to protect yourself and others. Due to the patient population, masks will still be universally required at Memorial Medical Cancer Center.
Our top priorities are the health and safety of our patients, visitors, team members, volunteers and providers. We continue to follow our standard operating protocols for managing infectious diseases that are in place year-round to help ensure the health and well-being of everyone who enters our facilities.
Read All Posts