Journey to Recovery: 'He's growing stronger and stronger every day'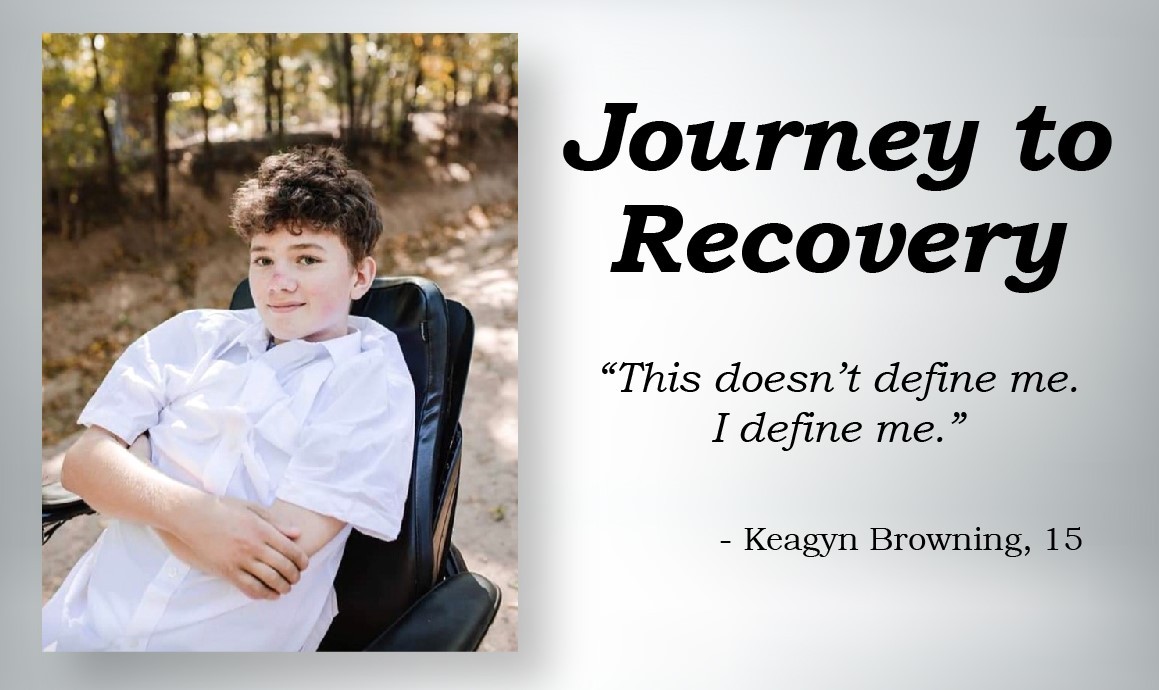 May 7th, 2021, was a tragic and life-altering day for Keagyn Browning. But with strength and support, the 15-year-old will not allow that day to dictate his future.
That day, the teenager nearly died after a firearm accidentally discharged in his grandparents' home in Silver City. His aorta and spine were severed, and both of his lungs collapsed. His brother ran to a neighbor's house for help, his fast response credited with helping save Keagyn's life.
Keagyn is now a paraplegic, and his right leg was amputated above the knee.
The recovery and rehabilitation process, both physically and mentally, has been an understandably arduous one. But with the support of family, friends and medical professionals, Keagyn is determined to overcome the obstacles in his way.
"This doesn't define me. I define me," said the teen with a keen eye on a future career in finance.
The biggest goal for Keagyn and his mother, Julie Gojkovich, in 2023 are steps toward his daily independence. He looks forward to doing more of what many teenagers enjoy: driving around town, hanging out with friends, going to the movies and playing video games.
Thanks to the expertise and compassion shown by the team at Memorial Medical Center's Wound Care clinic, he can take many of those steps toward independence very close to home.
Care just minutes away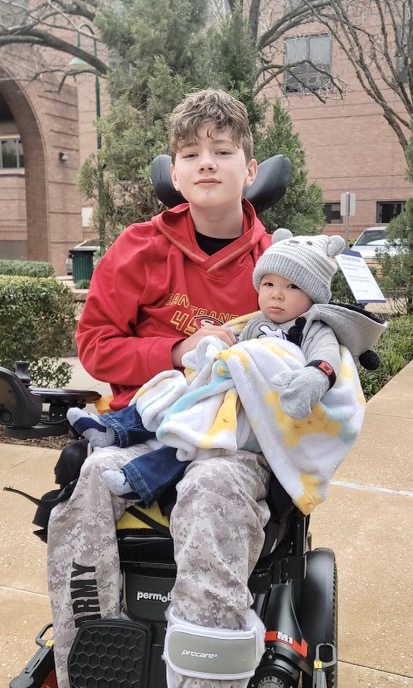 Because of the complexity in treating Keagyn's paraplegia-related pressure ulcers, chronic wounds and serious infections, Julie said her family was very seriously considering moving to Houston for the advanced care her son needs. The move would have further uprooted their lives and support system. Her sister-in-law, who works at MMC, recommend they consider Memorial's Wound Care Center – just a 6-minute drive from their Las Cruces home.
"It took a lot of stress off my plate in an already stressful situation," Julie said. "I could finally breathe."
The mother and son particularly credit the incredible care provided by Wound Care Nurse Practitioner Melissa Cometti and Lead Care Nurse Elizabeth Milks since Keagyn began his treatments in July of 2022. "They make it feel really comfortable to be there and are all-around nice," Keagyn said.
Those treatments included hyperbaric oxygen treatments, which improve the body's immune and healing response from the inside-out. MMC is the only healthcare provider in Southern New Mexico that offers this treatment. Plus, the clinic team has vast experience working with patients who suffer from chronic wounds.
Paraplegics and patients with spinal injuries also often face many complex health risks, as experienced when Julie took Keagyn to Memorial's Emergency Room in August 2021. A doctor diagnosed a pulmonary embolism, and Keagyn was immediately flown to El Paso for further treatment. Julie believes that correct diagnosis saved her son's life.
"We can now actually look forward instead of constantly thinking, 'what if,' as he heals physically and mentally," she said of her confidence in Memorial Medical Center.
The road ahead to recovery
At Keagyn's now weekly visits to the Wound Care Center, the current goal is closing a deep wound that led to a bone infection which had hospitalized him for 4 months.
Throughout the entire treatment process, Julie said the Wound Care team has been in constant contact with Keagyn's pediatric rehabilitation team in Houston. That connection has been foundational to Keagyn's recovery and his ability to still reside in Las Cruces, where he can hold his nephew on his lap and enjoy the company of his loved ones on holidays.
Once his existing wound heals, Keagyn will be able to turn his focus to building up his upper-body strength. From there, it's Keagyn's time to shine.
"He's growing stronger and stronger every day," Julie said. "They're healing Keagyn and doing what's right for Keagyn."
Learn more about Memorial's Wound Care Center, located at 2735 E. Northrise Drive, by visiting https://www.mmclc.org/wound-care.
Read All Posts