Surgical Innovations Lab visits Memorial for only stop in New Mexico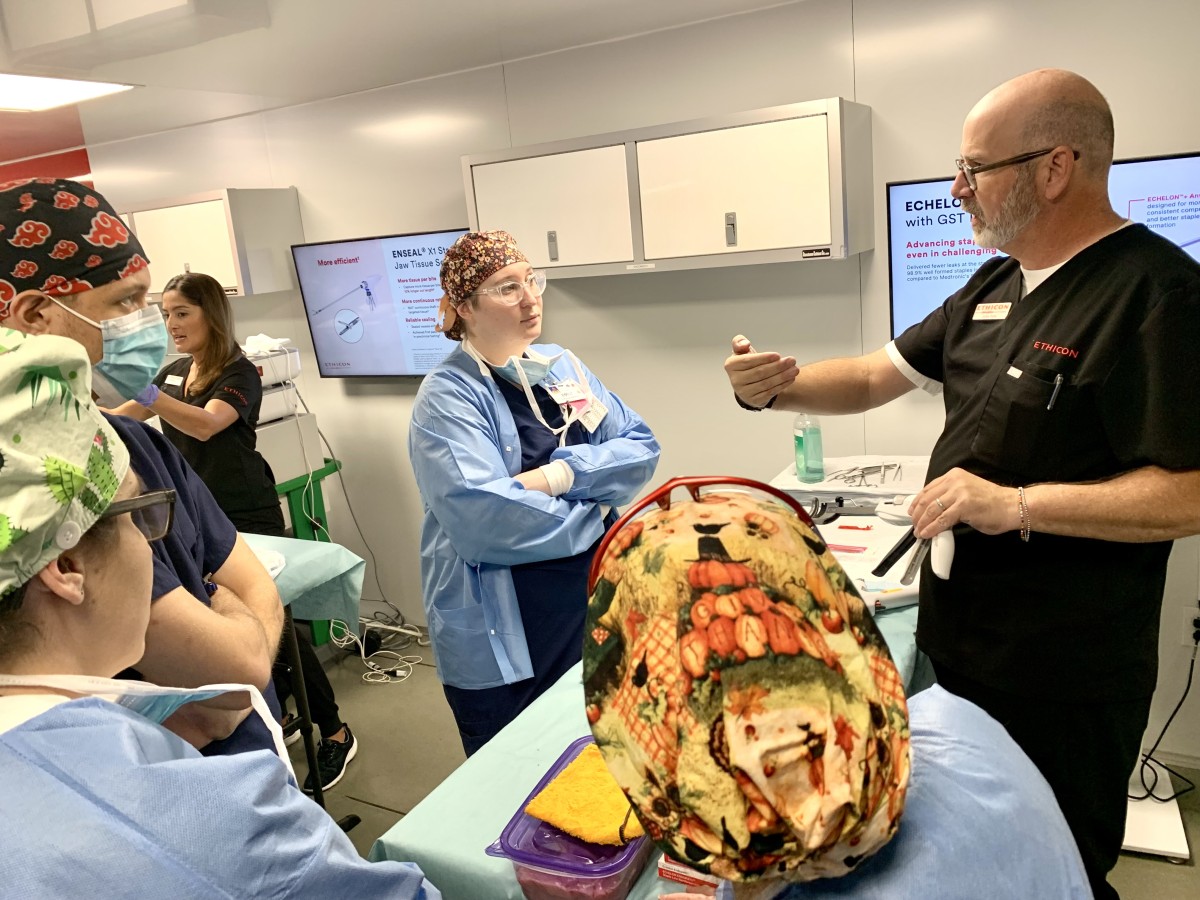 The Ethicon Surgical Innovations Lab was on the Memorial Medical Campus on November 9, 2022, to showcase the latest surgical innovations and allow our guests and health professionals to get hands-on experience with this leading technology. The lab offers more than 850 square feet of interactive innovation for colorectal, bariatric, gynecological and thoracic procedures.
In addition to Memorial's own surgical team members, surgeons and members of our executive team, students from
Burrell College of Osteopathic Medicine
and
Doña Ana Community College
were able to check out the space.
Memorial was the lab's only stop in New Mexico this year, representing the facility's pursuit of advanced healthcare technology and commitment to providing high-quality care in Southern New Mexico.
The Ethicon Surgical Innovations Lab nationwide mobile tour is being conducted to help surgeons and hospitals stay current on the latest technologies and the science behind them from the convenience of their own cities. Surgeons are to use the various devices on inanimate tissue and engage with key faculty, engineers and researchers on the technical aspects of the products, as well as the body of evidence that supports them.
Read All Posts