Employee Spotlight: Frank Nazario, Certified Hyperbaric Technologist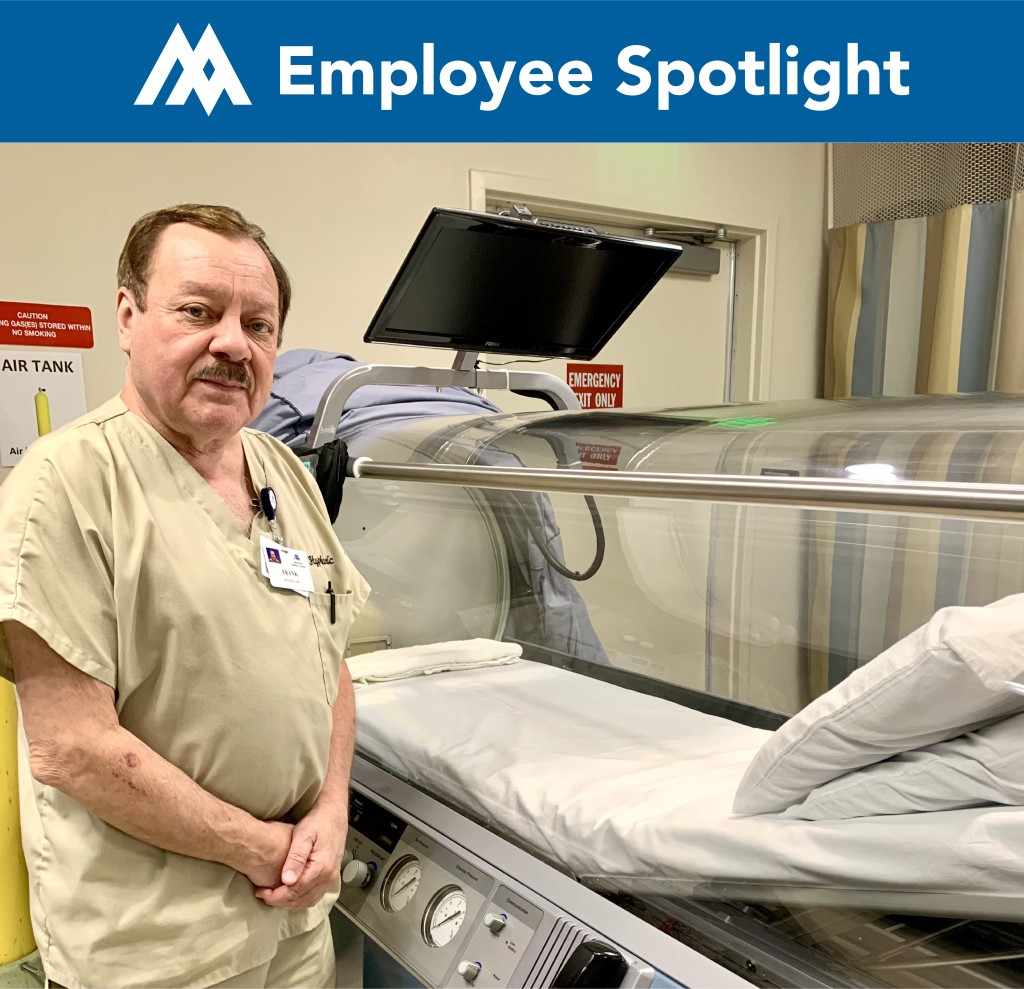 Under the expertise of Frank Nazario, Certified Hyperbaric Technologist, full-time hyperbaric oxygen therapy treatment has returned to Memorial's Wound Care Center.
Using the power of oxygen inside a clear, pressurized chamber, these treatments can help save limbs, heal bone infections and more. Continued use of hyperbaric oxygen treatment increases the body's immune and healing response from the inside-out.
Nazario has been board certified since 1994 and is one of only 1,300 certified hyperbaric technologists in the country. He most recently ran the hyperbaric medicine services at Las Palmas Del Sol Medical Center in El Paso.
A retired U.S. Army flight medic and paramedic, he completed his hypo- and hyperbaric training at the U.S. Air Force School of Aerospace Medicine at Brooks Air Force Base (San Antonio). He used that skillset to help prepare Army flight doctors and medics for high-altitude operations, teaching them how to identify signs of hypoxia.
Frank said his experience thus far at the Wound Care Center has been a blessing, adding that he very much looks forward to working with patients and providers alike in Las Cruces and beyond.
Conditions that are treated using HBOT include:
Burns
Diabetic foot ulcers
Necrotizing fasciitis
Osteomyelitis
Radiation injuries
Skin grafts
Learn more about the wide spectrum of services offered at Wound Care and Outpatient Services online or call 575.532.4399.
Read All Posts