Memorial Medical Center unveils DAISY Award Honoree Wall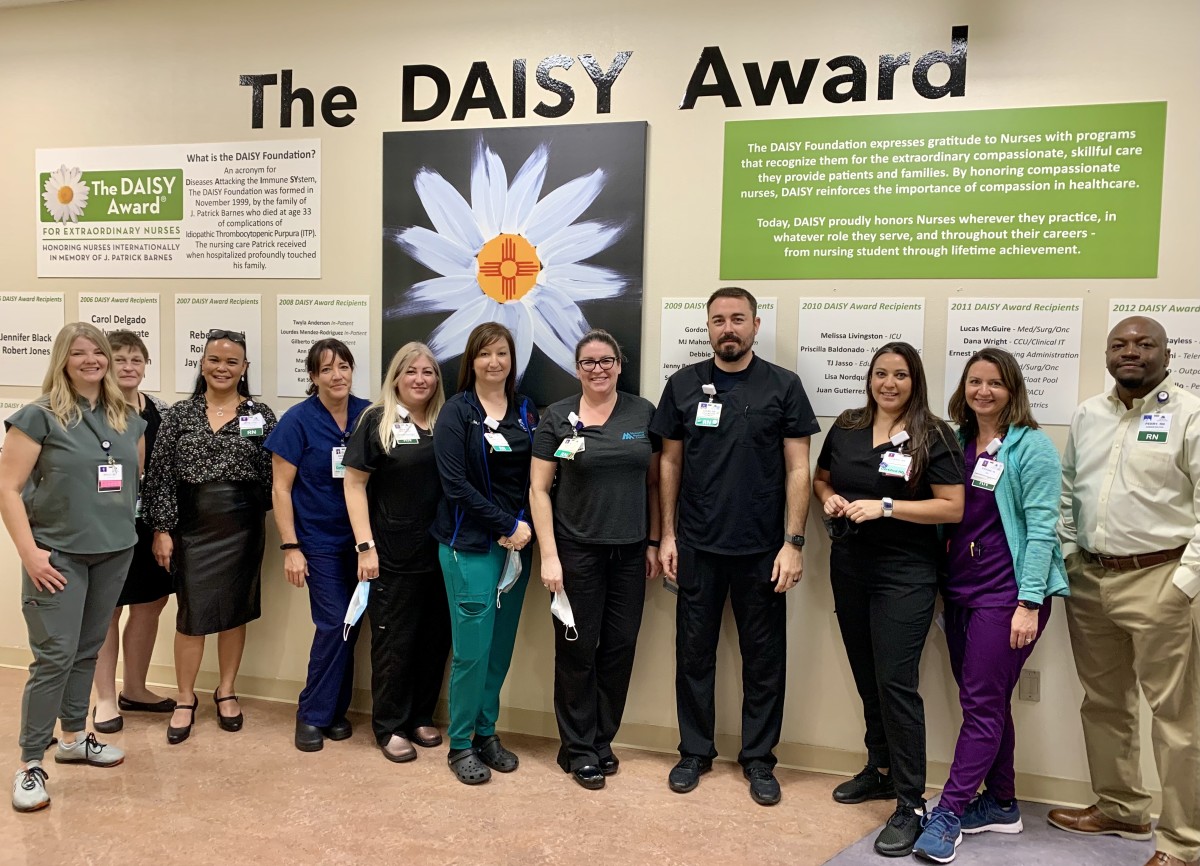 Nominate a nurse for the DAISY Award
Building on a strong tradition of recognizing the compassionate care of nurses at Memorial Medical Center, the hospital today dedicated its expansive DAISY Award Honoree Wall at a ceremony.
"We're over the moon to see this representation of our amazing nurses here at Memorial come to fruition," said Memorial DAISY Award coordinator Holly Wilber, BSN, RN. "Our very deserving honorees will now forever be recognized with this wonderful display."

Hospital leadership, past DAISY winners and additional Memorial team members were on hand to celebrate the occasion.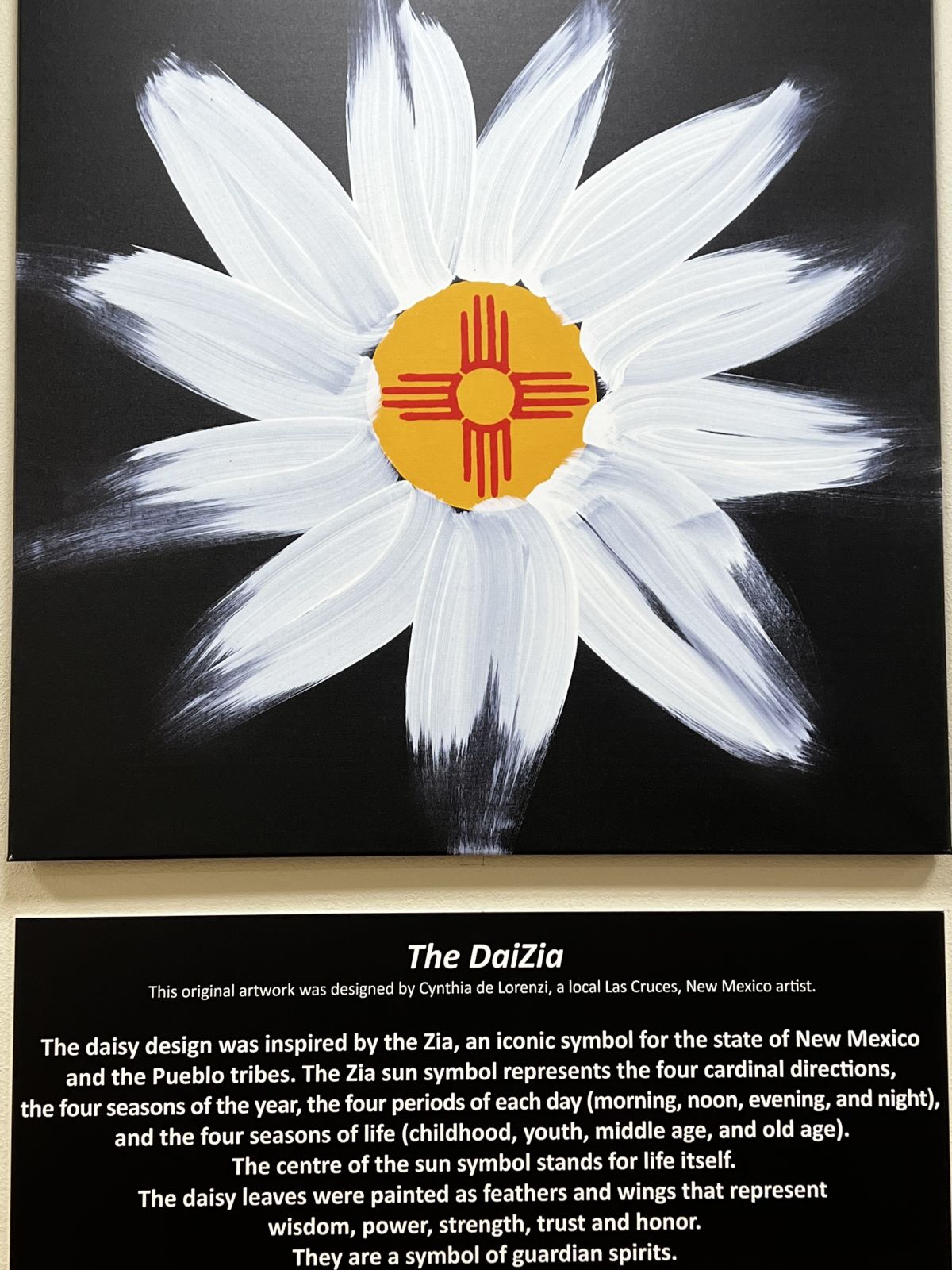 At the center of the display featuring award information and honoree's names is a beautiful piece of original artwork by Cynthia de Lorenzi, a local artist. The work, titled "DaiZia," connects the award's daisy symbol with the Zia, an iconic symbol for the state of New Mexico and the Pueblo tribes.
The DAISY Award for Extraordinary Nurses is part of the worldwide DAISY Foundation's mission to recognize the extraordinary, compassionate care that nurses provide patients and families every day. The hard work of all nurses and caregivers at Memorial is appreciated and celebrated, but the care and compassion displayed by these award recipients deserves special recognition.
The DAISY Foundation is a nonprofit organization established in memory of J. Patrick Barnes by members of his family. Patrick died at the age of 33 in late 1999 from complications of Idiopathic Thrombocytopenic Purpura (ITP), a little known but not uncommon auto-immune disease. (DAISY is an acronym for Diseases Attacking the Immune System.) The care Patrick and his family received from nurses while he was ill inspired this unique means of thanking nurses for making a profound difference in the lives of their patients and patient families.
Nurses may be nominated by patients, families and physicians. The DAISY award recipient is then chosen by a committee at Memorial Medical Center. Awards are presented throughout the year at celebrations attended by the Honoree's colleagues, patients and visitors.
Each Honoree receives a certificate commending her or him as an "Extraordinary Nurse." The certificate reads: "In deep appreciation of all you do, who you are, and the incredibly meaningful difference you make in the lives of so many people." Honorees also receive a DAISY Award pin and a beautiful and meaningful sculpture called "A Healer's Touch," hand-carved by artists of the Shona Tribe in Zimbabwe.
Read All Posts