ER, ICU Nurses Honored with DAISY Awards at MMC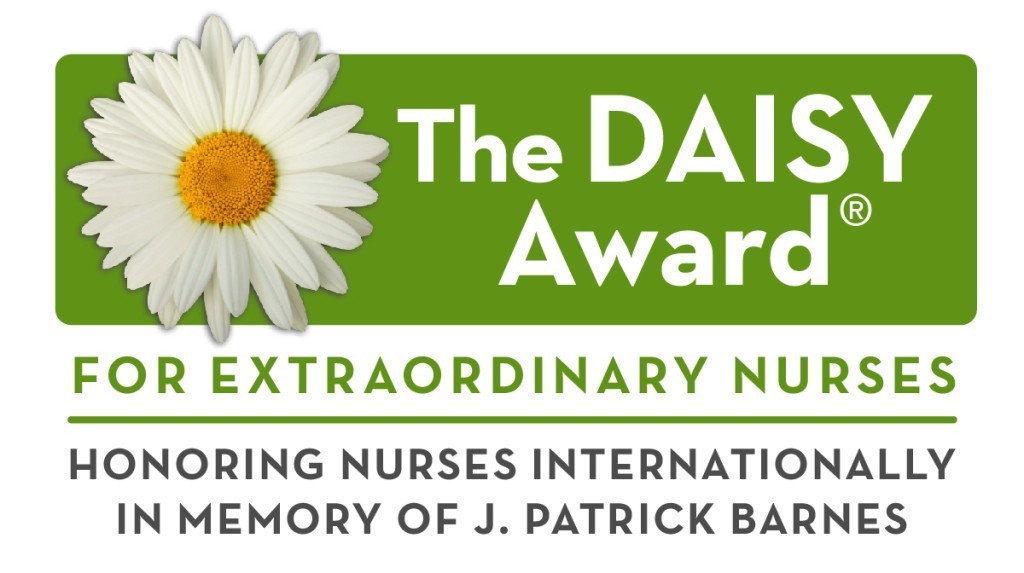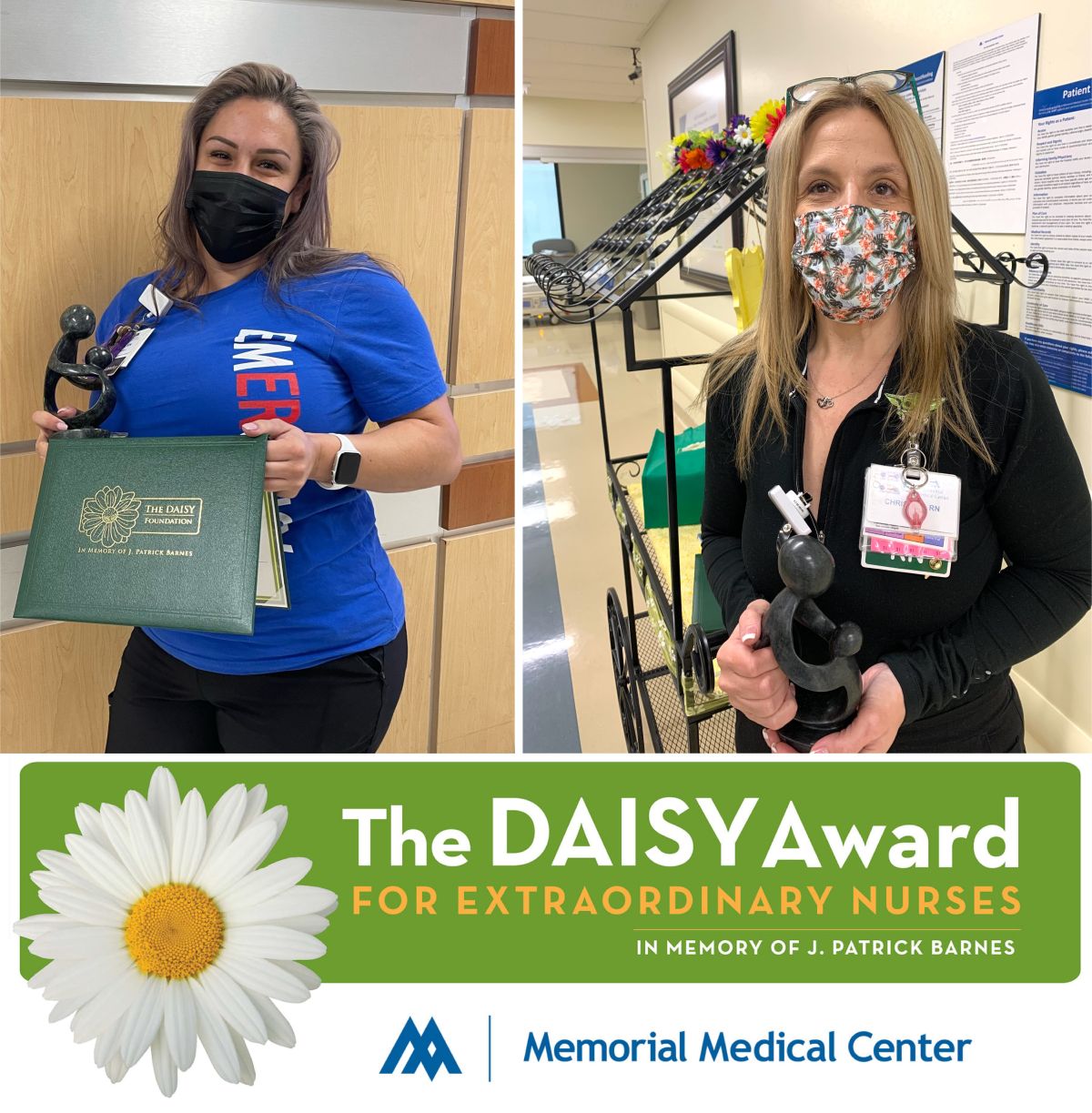 Two dedicated, caring and compassionate nurses at Memorial Medical Center were recognized this week with The DAISY Award for Extraordinary Nurses®. The DAISY Award recipients at Memorial for the second quarter of 2022 are Victoria Acosta, RN, Team Leader in the Emergency Department, and ICU RN Christine Gengler.
The award is part of the worldwide DAISY Foundation's mission to recognize the extraordinary, compassionate care that nurses provide patients and families every day. The hard work of all nurses and caregivers at Memorial is appreciated and celebrated, but the care and compassion displayed by these two award recipients deserves special recognition.
Victoria was nominated by a fellow nurse for her genuine compassion and positive energy, and particularly for her exemplary actions during a situation in the ER that hit close to home.
"A well-known person in our department was brought in with serious injuries. I am a newer nurse, and I was admittedly a bit overwhelmed by having to deal with someone I know who is so seriously injured. Victoria helped me deal with this patient and never left mine or the patient's side. She treated this patient with the utmost respect and concern and ensured her dignity was intact. Victoria held the patient's hand and kept her talking all throughout the extremely painful procedures we had to do to get her stabilized."
"Victoria is extremely deserving of recognition for her caring, compassion and leadership. She goes above and beyond every day, in many ways. I'm proud to call her a friend, a coworker and a leader."
Christine was nominated for the DAISY Award and earned praise from the wife of an ICU patient who suffered a heart attack. The patient's family said Christine went above and beyond to ensure their loved one was receiving the highest quality of care.
"Her attention to detail, her perseverance for getting answers and her genuine compassion for my husband and our family was beyond our expectations. She is an angel that was sent to us during a very difficult time."
The DAISY Foundation is a nonprofit organization established in memory of J. Patrick Barnes by members of his family. Patrick died at the age of 33 in late 1999 from complications of Idiopathic Thrombocytopenic Purpura (ITP), a little known but not uncommon auto-immune disease. (DAISY is an acronym for Diseases Attacking the Immune System.) The care Patrick and his family received from nurses while he was ill inspired this unique means of thanking nurses for making a profound difference in the lives of their patients and patient families.
Nurses may be nominated by patients, families and physicians. The DAISY award recipient is then chosen by a committee at Memorial Medical Center. Awards are presented throughout the year at celebrations attended by the Honoree's colleagues, patients and visitors. Each Honoree receives a certificate commending her or him as an "Extraordinary Nurse." The certificate reads: "In deep appreciation of all you do, who you are, and the incredibly meaningful difference you make in the lives of so many people." Honorees also receive a DAISY Award pin and a beautiful and meaningful sculpture called "A Healer's Touch," hand-carved by artists of the Shona Tribe in Zimbabwe.
Would you like to express gratitude to a Memorial Medical Center nurse that went above and beyond? Nurses may be nominated by patients, families, their peers and physicians. To nominate a nurse from Memorial for the DAISY Award online, please visit: DaisyNomination.org/mmclc.
Read All Posts