Updated Masking Guidelines Effective Oct. 24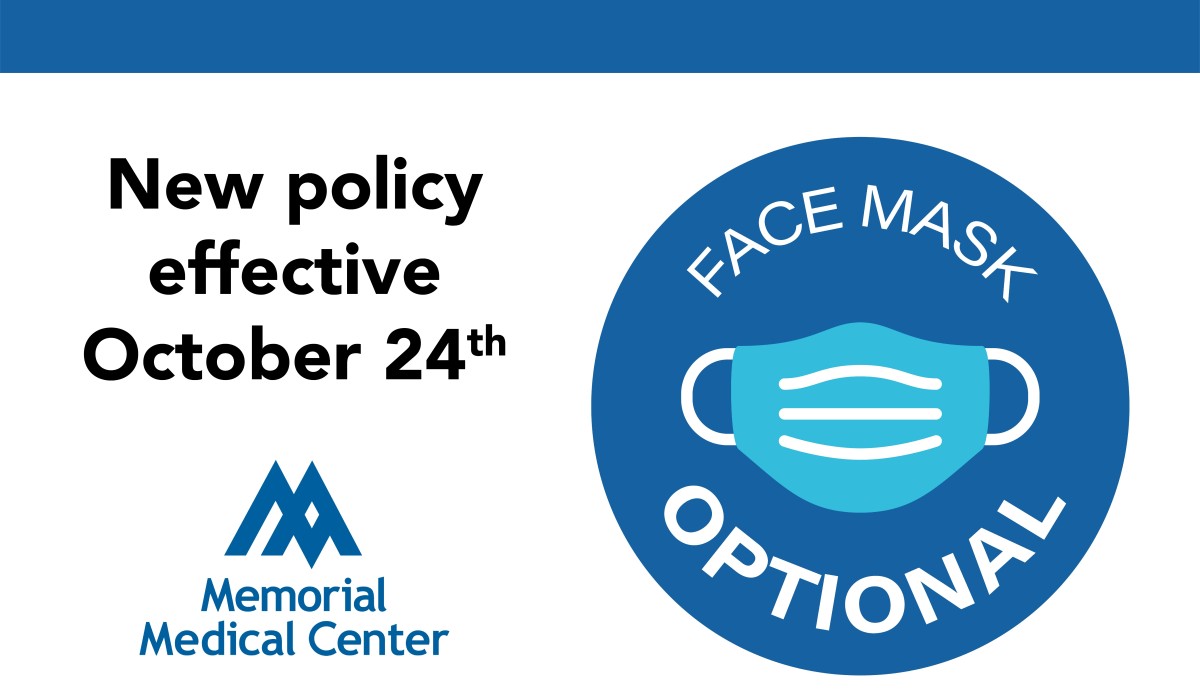 Effective Monday, October 24th, Memorial Medical Center is moving to a "mask optional" policy throughout our facilities in accordance with the latest Centers for Disease Control guidance. You may choose to wear a mask at any time as an additional precaution to protect yourself and others.
Our top priorities are the health and safety of our patients, visitors, team members, volunteers and providers. We continue to follow our standard operating protocols for managing infectious diseases that are in place year-round to help ensure the health and well-being of everyone who enters our facilities.
It is important to note that while masking is no longer universally required, there are specific instances and locations in which patients, visitors, team members, providers and volunteers will be asked to wear a mask. We thank you in advance for your cooperation as we ensure a safe and healthy environment for all.
We will implement additional safeguards, including universal masking, if COVID-19 increases in severity or prevalence in our community.
Read All Posts