Visiting Hours and Policy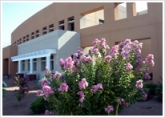 Memorial Medical Center believes that visitors are an important part of our patient's hospital stay. Visitation can enhance communication, provide emotional support, and increase the safety of our patients. We encourage visitation as required or requested by our patients.
General Visiting Hours and Guidelines:
Visiting is permitted from 10 a.m. to 8 p.m. except where otherwise designated by this policy. Exceptions may be made at the discretion of the nurse.
No one under the age of 18 may visit patients.
All visitor are required to wear masks.
Visitors should not come into the hospital with symptoms of communicable diseases, i.e. fever, cough, or rash. For the well-being of our patients and other visitors, if these symptoms are noted, the visitor will be asked to leave.
Visitors should not bring medications to or administer any medication, (prescription or over-the-counter) to patients. Any medications for patient use must be given to the professional staff.
Outside food may be provided to patients for immediate consumption. The professional staff must be informed so that it can be documented and handled appropriately. Memorial Medical Center will not store food brought in from outside the facility.
Visitors should not use the bathrooms in patient rooms. Team members will advise guests and assist them with the location of guest/public restrooms.
When a patient is believed to be at risk for suicide, serious self-harm, or a risk for harm to others, visitors must check in with nursing staff prior to visiting.

The visitors' belongings may be subject to search for potentially hazardous items. Visitors may elect to refrain from bringing personal items (e.g., purses, bags, backpacks) into the facility.

Overnight Visitation on General Medical/Surgical Units:

Requests will be granted at the discretion of the primary nurse based on the condition of the patient and consideration of the roommate, if the patient is in a semi-private room.
Visiting children should not remain overnight.

Service Animals: Visitors requiring the use of a service animal are allowed within the medical center as outlined in the Administrative Policy: Service Animals/Americans with Disabilities Regulations. They are restricted from having access to all areas of surgical services, ICU, Labor and Delivery, NICU or any area where masks are required.
Unit Specific Visitation Guidelines
Emergency Services

Visitation is limited to no more than one person at a time unless the patient is a minor child. If the patient is a minor child, additional visitors may be allowed with the approval of the primary nurse or the charge nurse.

Intensive Care Unit

Visiting hours in the Intensive Care Unit (ICU) and Cardiac Care Unit (CCU) are 10 a.m. to 8 p.m. and will be restricted at the discretion of the nurse caring for the patient depending on the patient's condition and activity level within the unit.
Visitors are limited to two (2) at a time as patient care and condition permits.
One designated visitor may stay in the ICU/CCU with the patient. The visitor may be asked to leave during emergency situations (codes), procedures, or at the discretion of the professional staff to provide for patient confidentiality or safety.
Children under the age of 14 are not allowed in ICU/CCU areas.
Guests are asked to maintain a quiet, respectful environment.

Maternal/Child Units (Labor & Delivery, Mother/Baby & NICU)

Visitation in Labor & Delivery for undelivered patients is allowed 24 hours a day. The visitation of, and the number of siblings allowed to visit the patient and/or newborn in Labor & Delivery is at the discretion of the nursing staff. Siblings of the newborn or children of the patient are the only children that are allowed to visit these units.
During this time, siblings of the newborn or children of the patient are the only children that are not allowed to visit on the Maternal/Child Units.
Visitation in Mother/Baby is consistent with other floors (10 a.m. to 8 p.m.), with the exception of the designated caregiver as defined by the patient, who may stay with them outside of the normal visiting times. Visitors (adult and children) who may be symptomatic (fever, cough, runny nose, rash) may not visit patients in the Maternal/Child Units.
Visitation in the Neonatal Intensive Care Unit (NICU) will be limited to two (2) visitors at a time. No one under 18 years of age allowed. A nurse may use his/her discretion, in consultation with the provider, to allow supervised children to visit under special circumstances.

Lobby Area/Waiting Room

Guests should maintain a quiet, respectful environment.
An adult should supervise children in the waiting area.

Pediatric Units

A parent or a assignee of the parent of a pediatric patient may stay overnight.
Visitors who may be symptomatic (fever, cough, runny nose, rash) may not visit patients in the Pediatric Units.

Behavioral Health/Psychiatric Unit

All visitors are subject to search.
Visitation time is limited to one hour.
The number of visitors is limited to two persons at one time.
Due to the patient population this unit serves, no one under 18 years of age is allowed to visit with or without adult supervision.
Visiting hours are subject to change based on the needs of the milieu.
Weekdays 4 pm - 8 pm daily. Weekends 12 pm - 2 pm.
Purses, bags and cell phones are not allowed on the unit.

Surgical Services – ASU, PMC, PACU, OR, Endoscopy, Cath Lab

Prior consent must be obtained from the director or assignee of Perioperative Services, Anesthesiologist, Surgeon and written consent of the patient.
No relatives of the patient will be allowed in the operating suites/Cath Lab.
PACU allows one (1) family member to be with the patient. Both parents are allowed in the recovery area when the patient under the age of 18, and is stable.
Visitors must have a dedicated educational mission to be in the patient care areas of the operating room.
Non-Patient Visiting Guests (i.e. student tours, choral groups, community service projects, etc.)
All non-patient visiting guests will have visits approved in advance and coordinated by the Marketing Department. Auxiliary, Educational Services and Guest Relations/Security are notified in advance of visiting the medical center.
Tour members/groups visiting will be identified to team members by a badge distributed by the Marketing Department and accompanied at all times by a Memorial Team Member or Auxilian.
Consent will also be received in advance by the department director and subject to change in direct patient care areas.
No occupied patient rooms will be visited by tours.
Community groups utilizing Memorial meeting space/facilities will be expected to follow the visitation guidelines.