Visiting Hours and Policy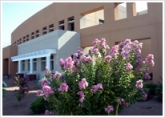 At Memorial Medical Center, we believe that visitors are an integral part of our patients' experience and that visits contribute to positive outcomes.
General Visitor Guidelines:
Visiting hours are from 8 a.m. - 8 p.m. daily (except where indicated in unit-specific visitation guidelines listed below). These times allow flexibility for our patients and their loved ones, while respecting quiet hours for our patients.
Visitors to our patients are limited to two people at a time. Additional visitors are welcome to wait in designated waiting areas or public areas during visiting hours.
Those visitors under the age 18 are only allowed in public areas and waiting rooms, and may not visit patients.
We ask that our visitors please maintain a quiet and respectful environment at all times.
We ask that visitors not come into the facility with symptoms of communicable illness, such as fever, cough or rash. Thank you for your understanding, as our top priorities are the health and safety of our patients, visitors, team members, volunteers and providers.
Unit-Specific Guidelines:
Emergency Department

Visitation is limited to one person at a time, unless the patient is a minor. If the patient is under the age of 18, additional visitors may be allowed with approval of the nursing team.

Intensive Care Unit/Cardiac Care Unit


Limited to two visitors per patient at a time.
Visitors under the age of 18 are not allowed in the ICU/CCU areas.

Maternal/Child Units (Labor & Delivery, Mother/Baby and NICU)

Patients in labor may be visited 24 hours a day.
Visitation in the mother/baby recovery rooms is from 8 a.m.-8 p.m., with the exception of a designated caregiver who may stay with the mother and baby outside of normal visiting hours.

Observation Unit (Fifth Floor)

Visitors are limited to one at a time as patient care and conditions permit.
Overnight visitors are not allowed on the Observation Unit.

Pediatric Units

Other than one parent, one adult designated by the parent of a pediatric unit may stay overnight.

Behavioral Health/Psychiatric Unit

Visitors are limited to one at a time and for one hour at a time.
All visitors are subject to search, and no purses, bags and cellphones are allowed on the unit.
At the discretion of the clinical staff, visits may be modified or ended if deemed un-therapeutic for the patient.
Due to the patient population this unit services, no one under the age of 18 is allowed to visit with or without adult supervision.

Surgical Services (ASU, PMC, PACU, OR, Endoscopy, Cath Lab)

No relatives of the patient will be allowed in the Operating Rooms or Cath Lab.
One adult family member is welcome to be with the patient in the PACU recovery area. Both parents are allowed in the recovery area when the patient is under the age of 18.
*Exceptions or changes to all guidelines may be made at the discretion of the hospital administration, nurse or department leader.
If you have additional questions about our visitor guidelines, please call 575-522-8641.