From Hospitalized to New Hope: A Diabetes Journey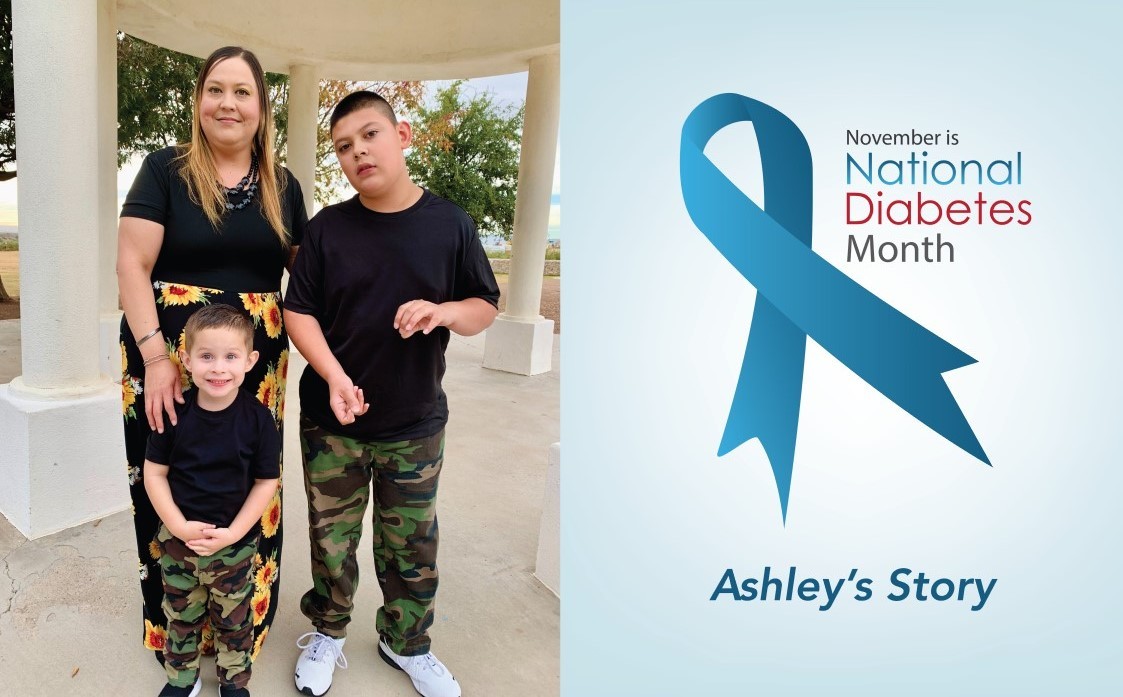 When Ashley Ochoa faced gestational diabetes when she was pregnant with her second child three years ago, she never thought neglecting the diagnosis would eventually leave her fighting for her life.
"I almost lost my life because I didn't realize diabetes could be so serious," the 37-year-old mother of two recalled, noting that her sugar levels were so high that her body become a breeding ground for infections and bacteria. She ended up being septic, experiencing blurred vision and underdoing nine surgeries, one requiring an ostomy bag after the removal of large boil.
Now, just seven months after being hospitalized for six weeks with a A1C (blood glucose level) above 13, Ashley has her A1C down to 6.1 and is on the path to no longer needing insulin. She credits her primary care provider, Antoinette Green, DNP, for working with her to get serious about diabetes – without the promise of a quick fix or overmedication.
She likes the encouragement and accountability provided by Dr. Green, as well as the educational opportunities to help her improve her diet and lifestyle. "She's encouraging and hard on me, and I needed that," Ashley said.
The relationship has been so fruitful that Ashley's significant other now also sees Dr. Green at her practice on North Main to get his diabetes under control.
"It's made me a happier person knowing I can manage it," Ashley said of her type 2 diabetes. "I never thought I could manage it."
Come the new year, she plans to tackle a new exercise regimen to accompany her healthy diet. Realizing her diabetes is hereditary, she'll also keep a more watchful eye on her sons, ages 12 and 3, as they grow up.
As we observe American Diabetes Month this November, Ashley's advice to others facing the disease is simple and direct: "Take it seriously and get it under control. I missed out on a month and a half of my life and a month and a half of my kids' lives because I didn't take diabetes seriously."
What you need to know about diabetes
While diabetes can present with many different symptoms, including frequent urination, increased hunger and thirst, unintended weight loss, blurry vision, fatigue, abnormally dry skin, numb or tingling hands or feet, slow-healing sores and more infections than usual, you may not have any symptoms at all.
It's important to talk to your primary care provider about your risk factors and ask about getting tested. A simple blood sugar test can determine whether you have diabetes or prediabetes. If you need a primary care provider, you can schedule online or call 800.424.DOCS.
Being equipped with the knowledge of your status can empower you and your provider to work together on a treatment plan and lifestyle changes to improve and protect your health if needed.
Learn more about American Diabetes Month.
Read All Posts