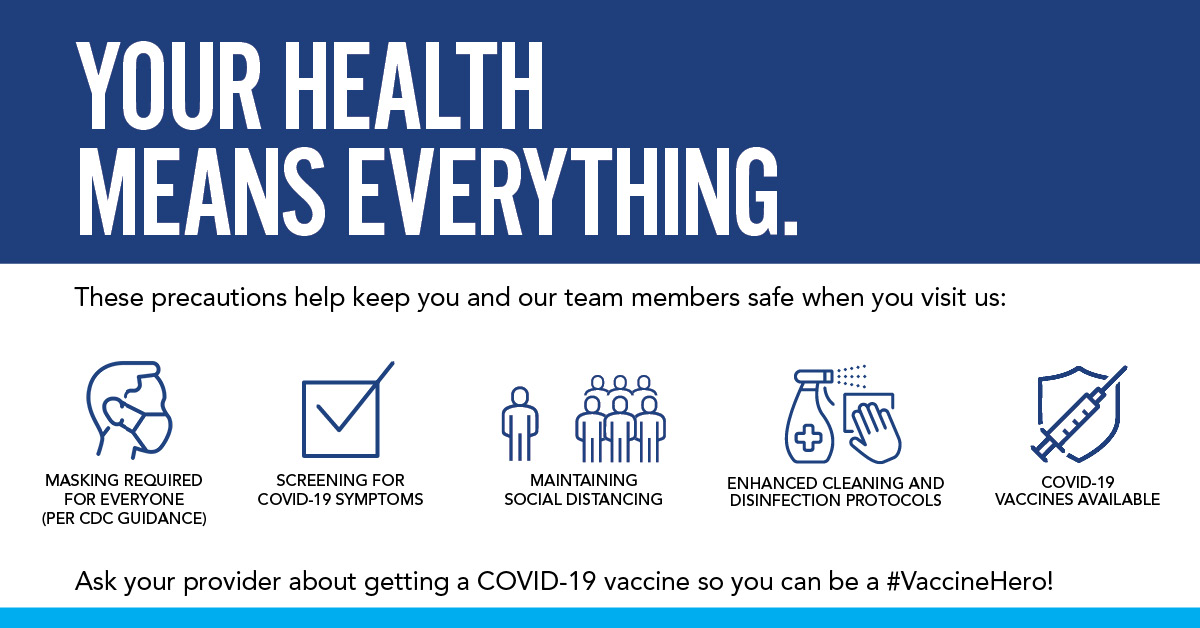 At Memorial Medical Center, our top priority is protecting the health and safety of our patients, providers, employees, and community. We are continuing to monitor the evolving situation with the coronavirus (COVID-19) and are taking the necessary steps to ensure we are fully prepared to care for patients, in accordance with guidance from the Centers for Disease Control and Prevention (CDC), and in partnership with our local and state health departments.
Please use this site to learn more about patient care, vaccinations, testing, and additional information about COVID-19.
Page Updated September 14, 2021
---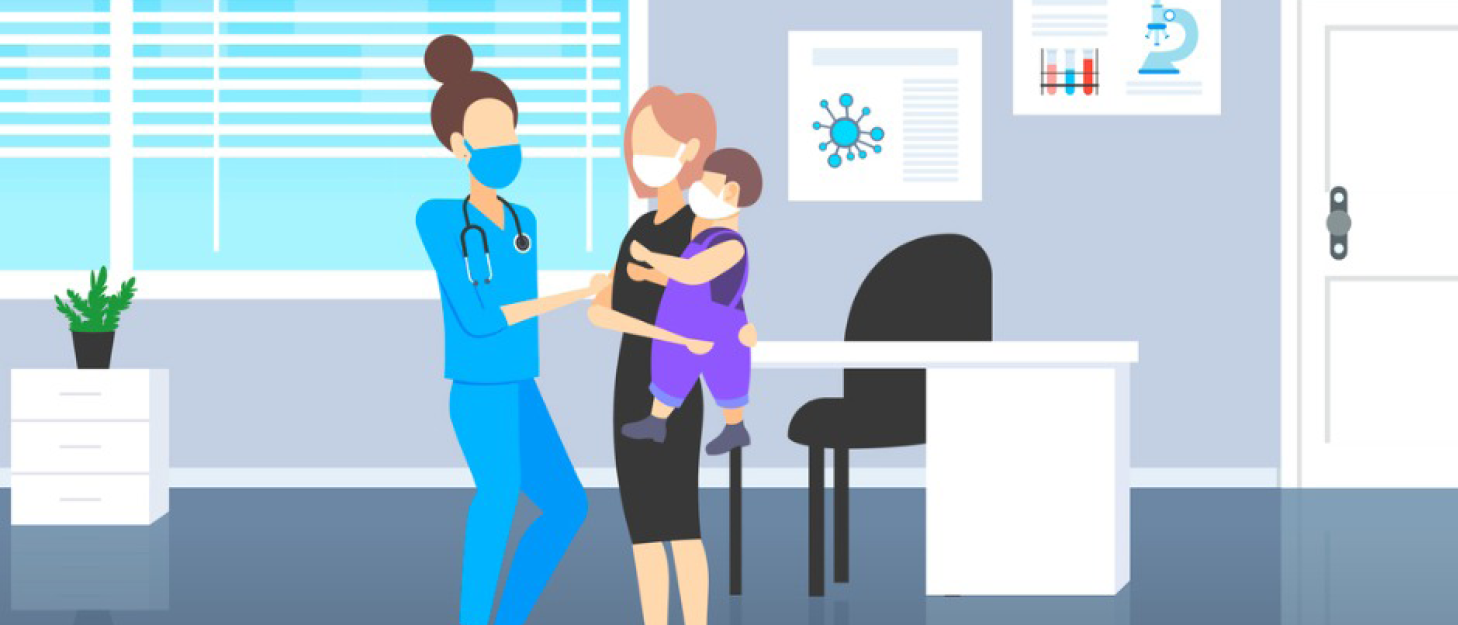 Vaccination & Testing

COVID-19 vaccination and testing are two essential tools in combatting the pandemic. Memorial Medical Center strongly encourages all eligible individuals to get the COVID-19 vaccine, which has proven to be safe and highly effective in controlling the spread of COVID-19. Additionally, we encourage anyone experiencing symptoms of COVID-19 to get tested. See below for more information on these items.
Vaccination
Register for a vaccine through the Department of Health
Find a COVID-19 vaccine near you
COVID-19 Vaccine: Frequently Asked Questions
FDA Approval of Pfizer COVID-19: Frequently Asked Questions
Third COVID-19 Dose for Immunocompromised Individuals: Frequently Asked Questions
Testing
COVID-19 Testing: Frequently Asked Questions
---

Patient & Visitor Updates

Don't delay needed care. Your safety is our top priority. Already have an appointment? Check updates to our visitor policies.
Find our latest Visitor Policy and Visiting Hours information
Masks & General Safety
Patients, visitors, and staff are required to wear a mask at all times while in the hospital, including while in patient rooms. Please bring your own mask with you.
Acceptable masks include cloth, surgical, dust, or N95 masks.
Masks should NOT contain an exhalation valve or vent as these types of masks allow unfiltered air to escape.
Memorial Medical Center can provide a mask to visitors as needed.
Maintaining a Clean & Safe Environment
Memorial Medical Center is committed to providing a clean and safe care environment, and we are taking all precautionary measures to safeguard our staff, providers and those we serve against the spread of illness. Our hospital is clean and safe – just like it always has been! One of the core elements of properly managing infectious diseases is the cleanliness of our physical facility.
Here are some of the specific steps we are taking to maintain a clean and safe environment and prevent the spread of infectious diseases, like COVID-19:
Compliance with Infection Prevention Best Practices, including:

following hand hygiene protocol and utilizing appropriate personal protective equipment (PPE) at all times
ensuring availability and access to hand sanitizer and soap throughout the facility
using proper disinfectants, cleaning agents and supplies that meet state and federal infection control standards

Terminal Cleaning and Disinfection of Sterile Areas: Our teams conduct terminal cleaning and disinfection of all sterile areas, including operating and procedural rooms, in accordance with industry standards and best practices.
Focus on High-Touch Areas: We have enhanced cleaning and disinfection of high-touch items and surfaces in high-traffic areas of our facility, including our emergency room, lobbies, waiting areas, hallways, restrooms, elevators.
Increased Inspections and Rounding to monitor compliance of our cleaning and disinfection process.
Education & Training: In addition to reinforcing our routine cleaning techniques, we are also educating and training our teams on the latest guidance and recommendations for infection prevention related to COVID-19.
Visitor Restrictions, Screening & Masking: Our hospital continues to enforce limited visitor restrictions, restricted access to our facility, and screening every individual who enters our facility including patients, visitors, staff, providers, and vendors. Everyone is required to wear a face covering while in our facility.
---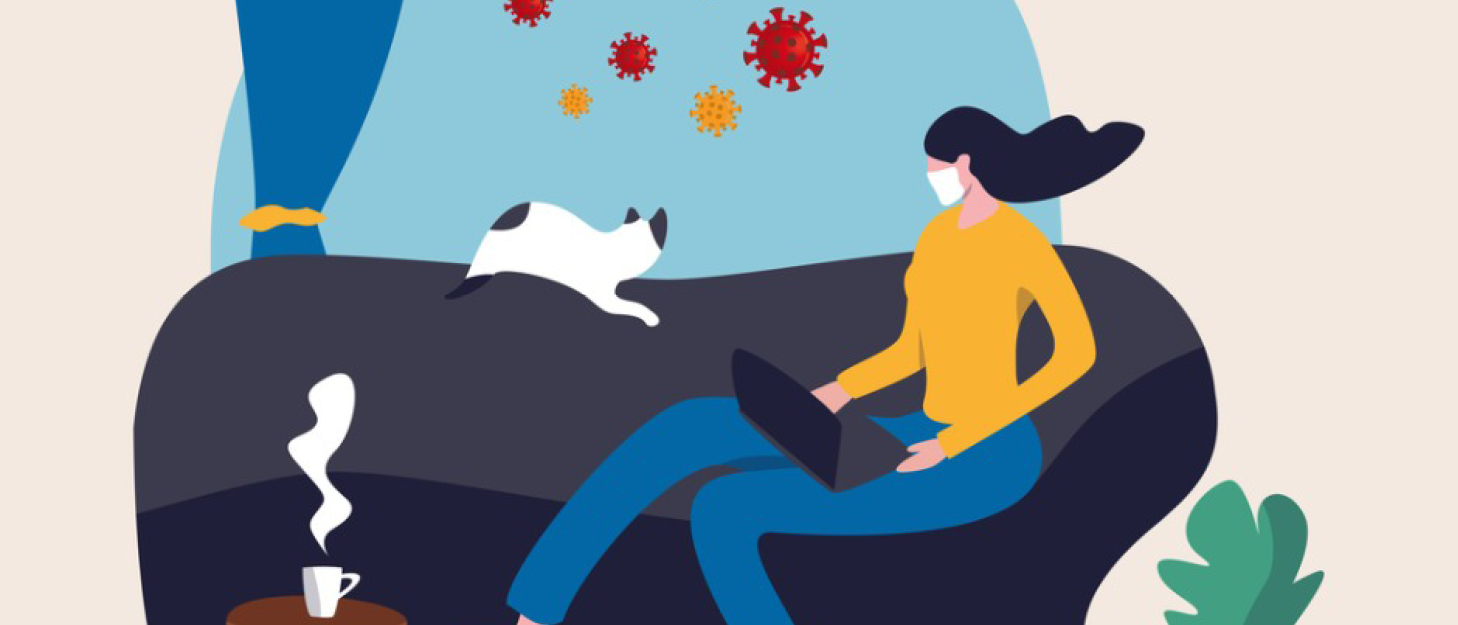 About COVID-19
Learn about COVID-19. Find out about virus variants and research.
Understanding COVID-19
COVID-19 is a respiratory illness that can spread from person to person. COVID-19 spreads when an infected person breathes out droplets and very small particles that contain the virus. These droplets and particles can be breathed in by other people or land on their eyes, noses, or mouth. In some circumstances, they may contaminate surfaces they touch. People who are closer than 6 feet from the infected person are most likely to get infected.
COVID-19 most often causes respiratory symptoms that can feel much like a cold, a flu, or pneumonia, but COVID-19 can also harm other parts of the body. Most people who catch COVID-19 have mild symptoms, but some people become severely ill. If someone is showing any of these signs*, seek emergency medical care immediately:
Trouble breathing
Persistent pain or pressure in the chest
New confusion
Inability to wake or stay awake
Pale, gray, or blue-colored skin, lips, or nail beds, depending on skin tone
*This list is not all possible symptoms. Please call your medical provider for any other symptoms that are severe or concerning to you.
Call 911 or call ahead to your local emergency facility: Notify the operator that you are seeking care for someone who has or may have COVID-19.
If you are sick with COVID-19 or think you might have COVID-19, follow the steps below to care for yourself and to help protect other people in your home and community.
Stay at home (except to get medical care).
Separate yourself from others.
Monitor your symptoms.
Wear a mask over your nose and mouth when around others.
Cover your coughs and sneezes.
Wash your hands often.
Clean high-touch surfaces every day.
Avoid sharing personal household items.